Complimentary Gifts for Every Golfer in your Outing
Working with US Hole In One for hole in one insurance has never been easier and the benefits keep growing! We want to work with you and as an incentive we are offering every golfer in your eve​nt a ​FREE​ Wood or Hybrid Golf Club from Patriot Golf and a $10 off Worldwide Golf Shops cash card. When you place your order with us we will send you enough golf club certificates and Worldwide Golf Shops cash cards for each golfer in your event so that you can hand them out at the tour​nament registration table and/or put them in your golfers' goodie bags!
FREE Golf Club from Patriot Golf​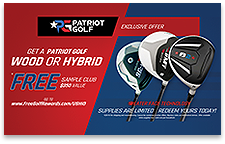 Every golfer in your event will receive a complimentary certificate that can be redeemed online for​a ​FREE​Wood or Hybrid Golf Club from​ ​Patriot Golf​. As an event organizer or sponsor, US Hole In One is offering these certificates to you FREE OF CHARGE. The golf club is offered FREE as well with the golfer only paying for shipping and handling.
$10 OFF Worldwide Golf Shops Cash Card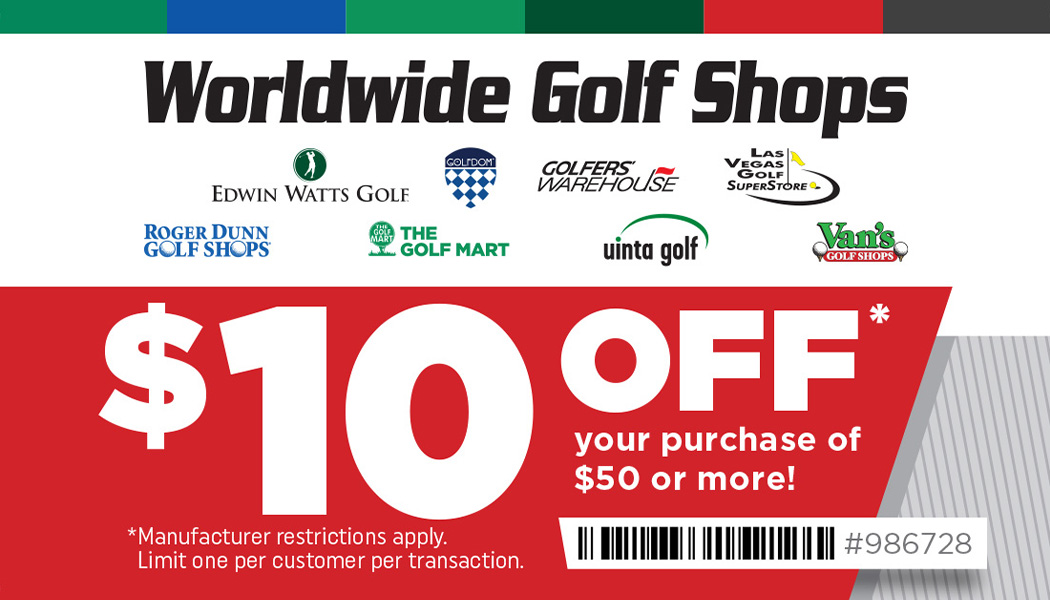 US Hole In One has partnered with Worldwide Golf Shops to give each golfer in your event a $10 off a purchase of $50 or more promotional cash card that can be redeemed at a Worldwide Golf Shops location. With thousands of golf products available at the click of a button your golfers will certainly appreciate the free promotional cash card you give them for playing in your event.
Copyright © 2023 US Hole In One. All rights reserved.