Thursday, December 13, 2012
Time is really winding down and before we know it, the holidays will be here and gone. Has anyone else put off their holiday shopping to the last minute like I did? Whoops! Now that I did, I am frantically asking myself what I should get for all my family and friends. I have been asking around the office here at US Hole In One what I should get for my brothers, George and Chris, this year. After talking to everyone here at US Hole In One, here are a few ideas that we all came up with that you can get your favorite golfers this holiday season.
Stocking Stuffer
Tin Cup :: $19.99
ScoreBand :: $29.99
Under the Christmas Tree
Dimpled Golf Ball Bottom Glass Beer Mugs :: $39.95

Titliest Pro V1 Golf Balls :: $39.99
Mydallions Personalized Clublinks :: $45.00 (Set of 14)

Vineyard Vines Golf Clubs Tie :: $75.00
Birdie Ball Indoor Putting Green :: $99.99
Gifts to Splurge On
Club Glove Burst Proof with Wheels II :: $219.00
Garmin Approach G6 :: $299.99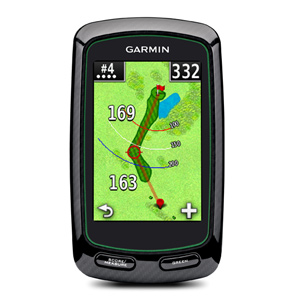 RocketBallz Tour TP Driver :: $349.99
OptiShot Infrared Golf Simulator :: $399.95
White Elephant Gift
Potty Putter :: $21.95

So now that you have some ideas the only question is, what are you going to go out and buy your favorite golfer(s)? Happy Shopping & Happy Holidays from all of us here at US Hole In One!
By: Sarah Halcovage